I recently returned from MD&M West 2023, and I thought I would share some of my highlights from the trade show expo. MD&M stands for "Medical Design & Manufacturing". It's one of the largest gatherings in the industry, filling the 1.6 million square foot Anaheim Convention Center every year. It's actually several trade shows in one, spanning medical device design services, manufacturing, automation, plastics, and packaging.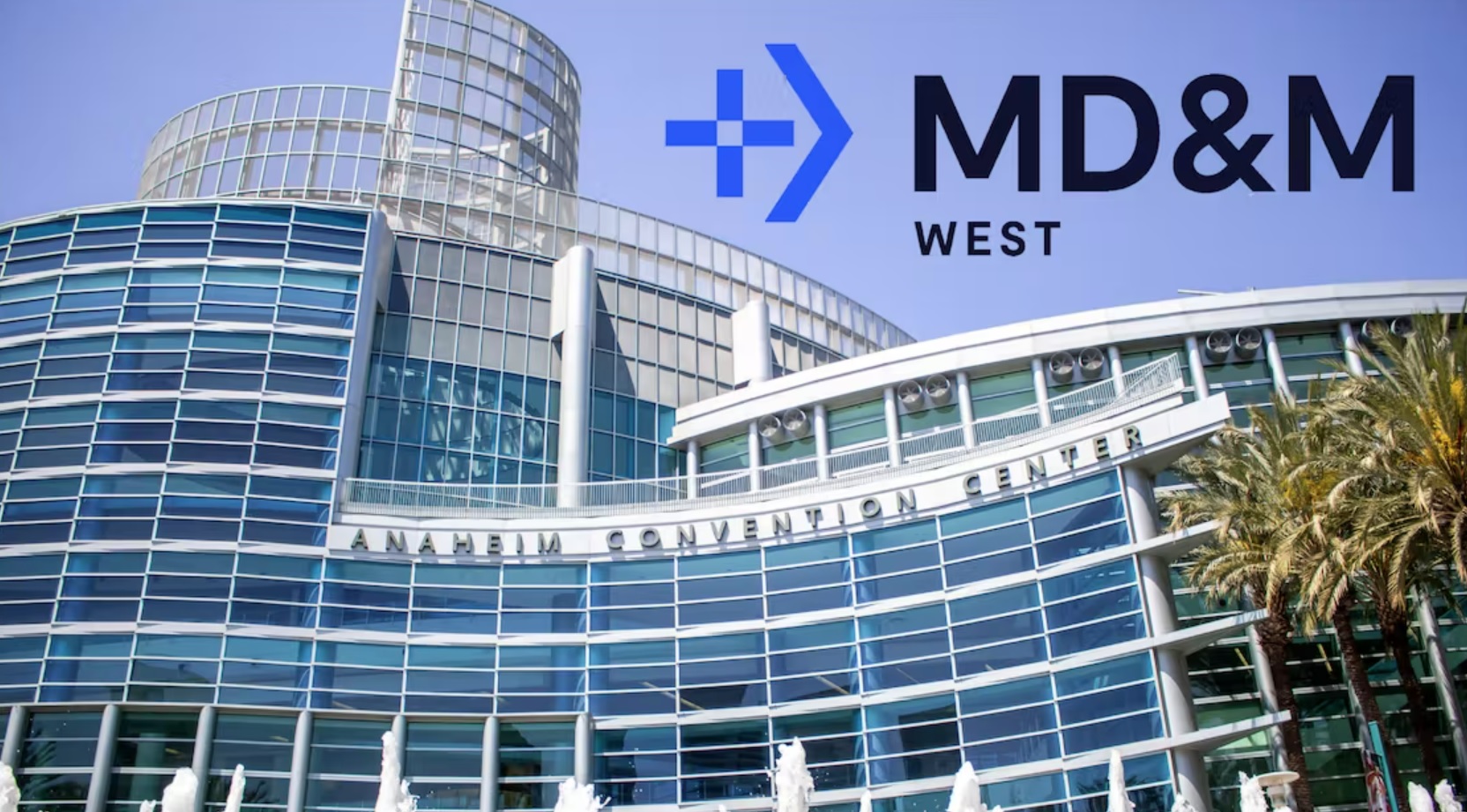 According to my Fitbit, I clocked over 20,000 steps on Tuesday. This is one of my favorite trade shows, and I always come away fired up with new ideas. Please note: I've received no compensation from any of the vendors listed here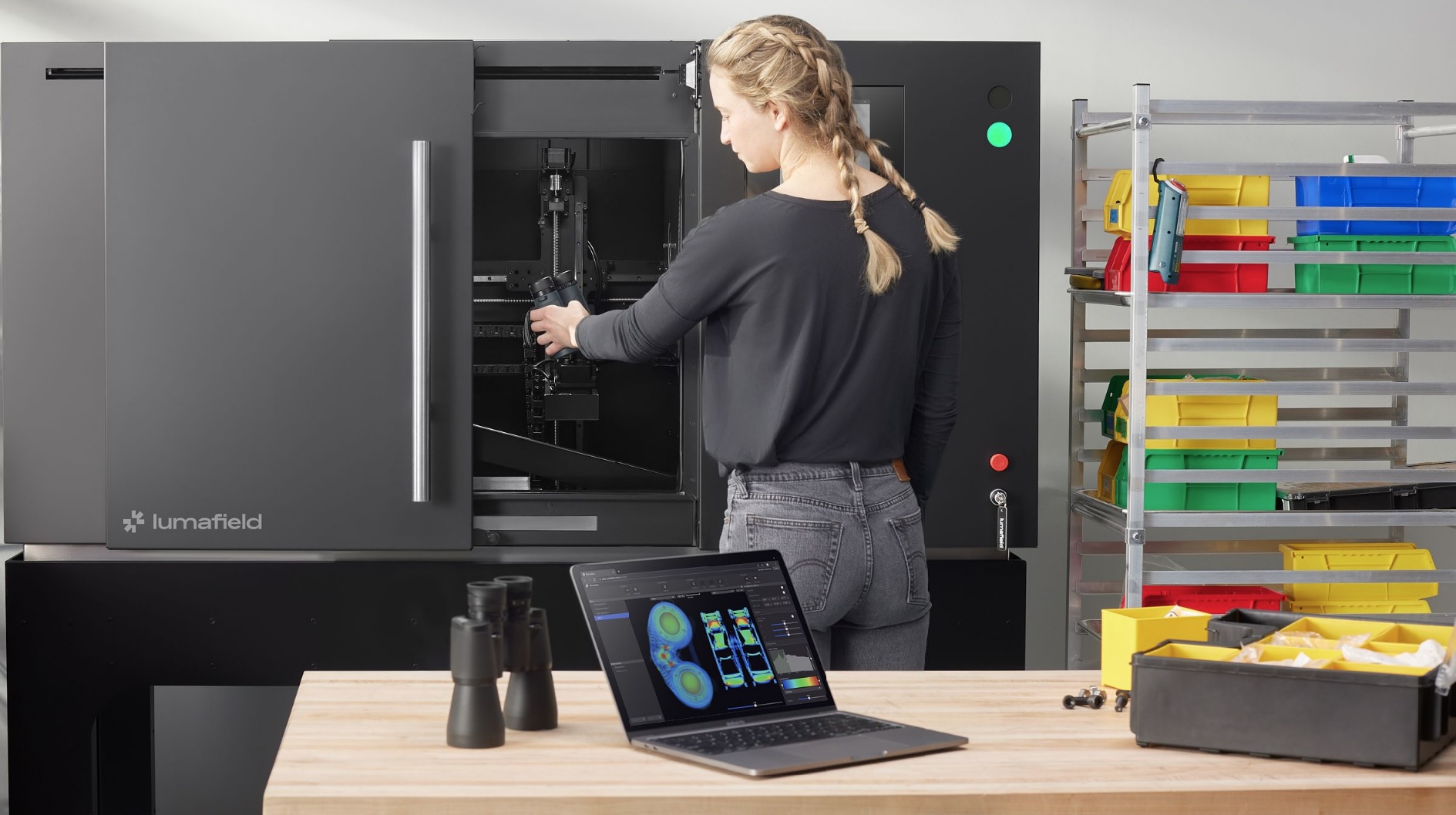 Industrial CT is an invaluable tool for understanding as-built tolerances and defects in your product assembly. Just like in medical imaging, x-ray computed tomography can be used to "look inside" your product with remarkable resolution. By overlaying a CAD model with a segmented CT scan, you can see where your parts are deviating from their design parameters. Until now, Industrial CT was generally limited to metrology labs–you send them parts and, a few weeks later, they send you back a thumb drive full of TIF files. The software to make sense of these TIF files is expensive and difficult to use, and even the best modern laptop strains under all that data.
Enter Lumafield. They describe themselves as a "hardware as a service" company. For $4,500/mo, you can have your very own CT scanner and put whatever you want in there, whenever you want. The data gets uploaded directly to the cloud, where their backend software handles rendering, segmentation, and metrology. This reduces the time it takes to access and make sense of this data from weeks to minutes. As a cloud platform, Lumafield makes collaboration much easier, ensuring that everyone is "seeing" the same thing.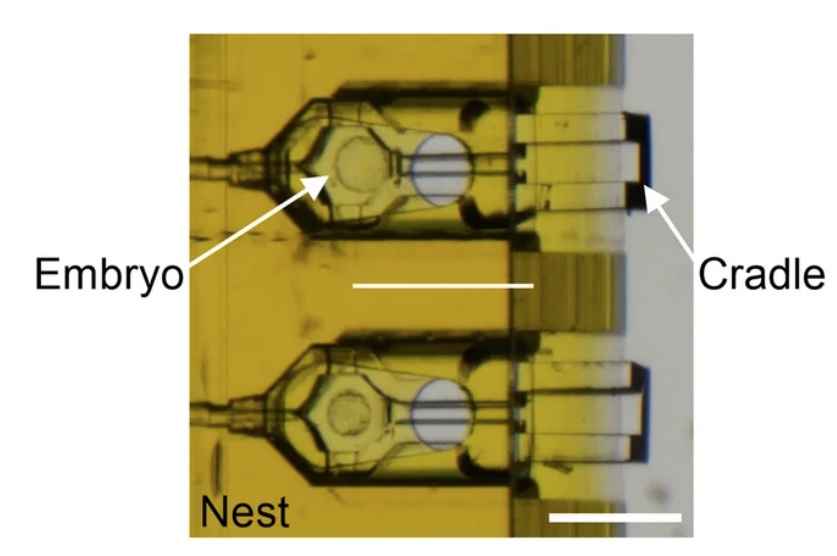 Imagine being able to 3D print structures for microfluidics at sub-cellular resolution. UpNano's 2-photon polymerization printer boasts lateral resolution down to 170 nm and vertical resolution down to 550 nm. It uses microscope objective lenses to print feature sizes over 12 orders of magnitude. It also allows printing in the presence of living cells, and the company offers a range of photopolymer resins, including biocompatible hydrogels. One of the coolest demonstrations I saw was from UpNano's collaboration with Fertilis, who used the printer to create a micro-scale perfusion chamber for IVF culture of pre-implantation embryos. The chamber featured micro-sized barbed fittings that could be mated to perfusion tubing. The barbs on these fittings were no bigger than the chromatin in the cells.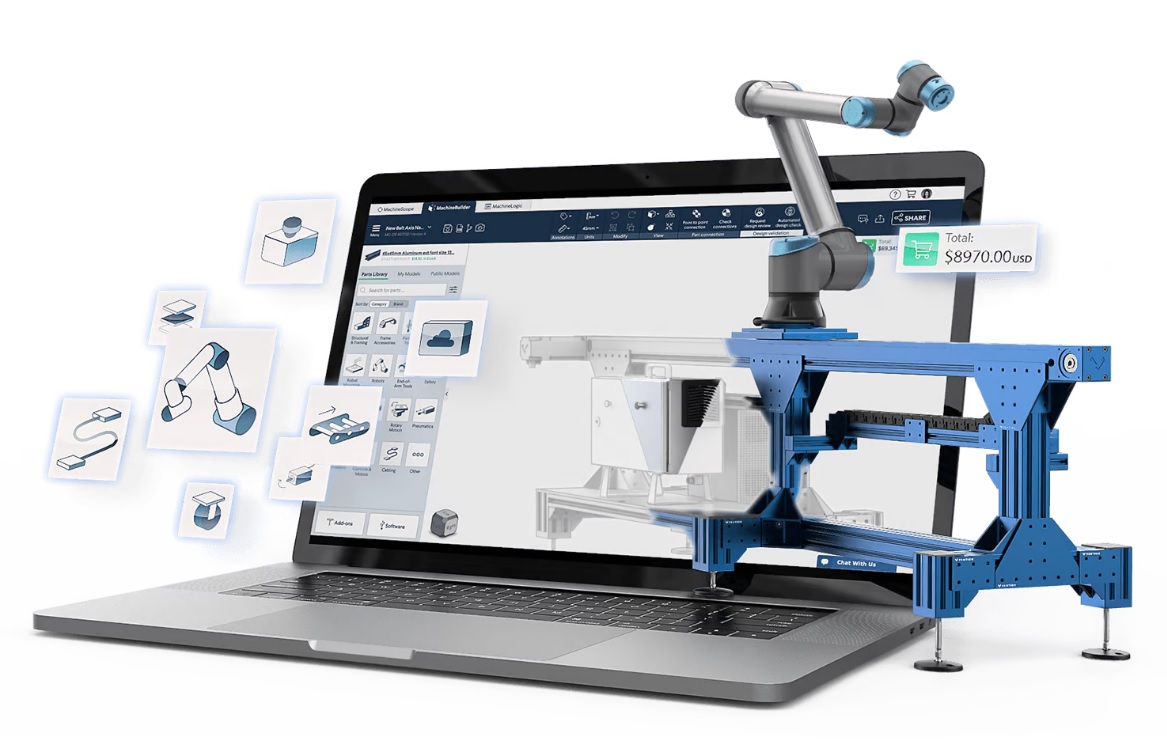 When I remodeled my kitchen a few years ago, I went with IKEA cabinets. Why? Because all of their components worked together, and their online design tool made it so easy to assemble everything and see how it would all work in my space
before
I spent any money. That's really powerful, especially for an engineer who's already accustomed to modeling things on a computer. Once I was happy with how things looked, I clicked "Buy" on one (rather large) shopping cart, and a few weeks later I had all the parts delivered to my door.
Vention brings this kind of convenience to manufacturing automation. They provide a cloud-based design platform and marketplace for quickly configuring robots, conveyors, and other automation equipment in a 3D virtual environment. They also provide a no-code programming language for simulating and deploying industrial automation sequences and designing custom HMIs. This means that you can develop and test your automation virtually, before ever ordering equipment. Their control appliance is cloud-connected out of the box, meaning once your work cell is deployed, you can monitor it in real-time remotely.
What appeals to me about this platform is that it makes automation process development more accessible, particularly at the early stages of development. Product development typically involves many separate teams: R&D, DFX, NPI/process development, manufacturing, and (often lastly) automation. Limited cross-functional visibility across these teams often leads to cost overruns and delays. By the time automation is being discussed, the product may already be on the market, and design changes may not be feasible. I always advise clients to think of the product design and automation together, and tools like Vention make that much easier.
No doubt, this is only the beginning. I look forward to seeing how these platforms develop, hopefully integrating vision and other kinds of sensor feedback into the simulation environment. I think we'll also start to see some powerful AI assistance coming to automation design in the coming years.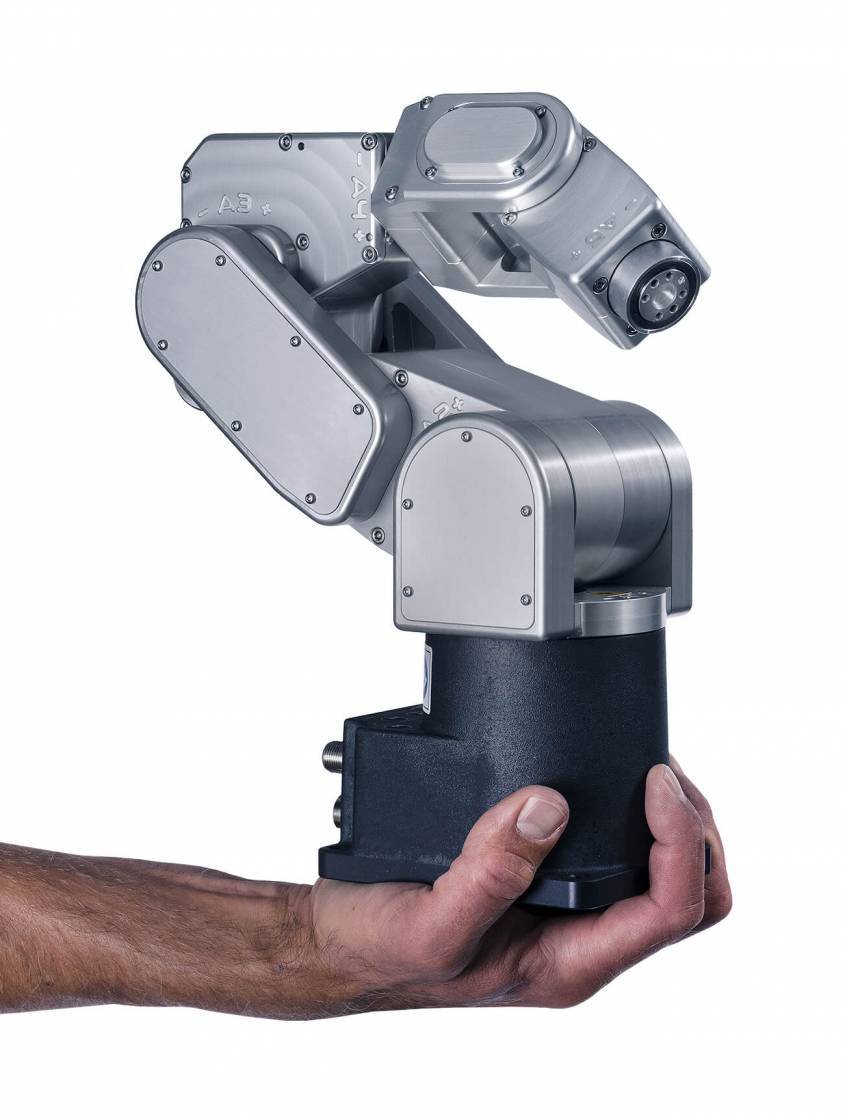 There are two broad trends I see in automation today.
First, there is a growing list of alternatives to the traditional PLCs that have dominated automation control for decades. Many automation components now include their own real-time embedded controllers, eliminating the need for a master cabinet full of 24V relays and pneumatic valves. Instead, systems are coordinated over a TCP/IP network, and the master "conductor" of this automation orchestra can just be a humble PC.
Second, the industry is moving toward programmable, general purpose robotic arms, end effectors, and vision systems. Traditional automation approaches generally involve a series of unit operations, each one highly specialized for a specific assembly step, arranged along a conveyor or rotary dial sequencer. This optimizes for speed, but it is expensive to develop and tends to be difficult to update for future product designs. Robotics, on the other hand, represent a durable capital equipment investment that can be easily reprogrammed and repurposed as products evolve.
Industrial robotic arms are becoming really affordable, and their specs are impressive. One vendor that caught my eye was Mecademic. Their Meca500 is the smallest, most-precise six-axis industrial robot arm in the industry. It boasts 0.005 mm positional accuracy, and it lists at $17,490. This is an ideal platform for assembling small devices and automating tedious lab workflows. It includes an embedded real-time controller that can be programmed with any programming language, eliminating the need for a dedicated PLC.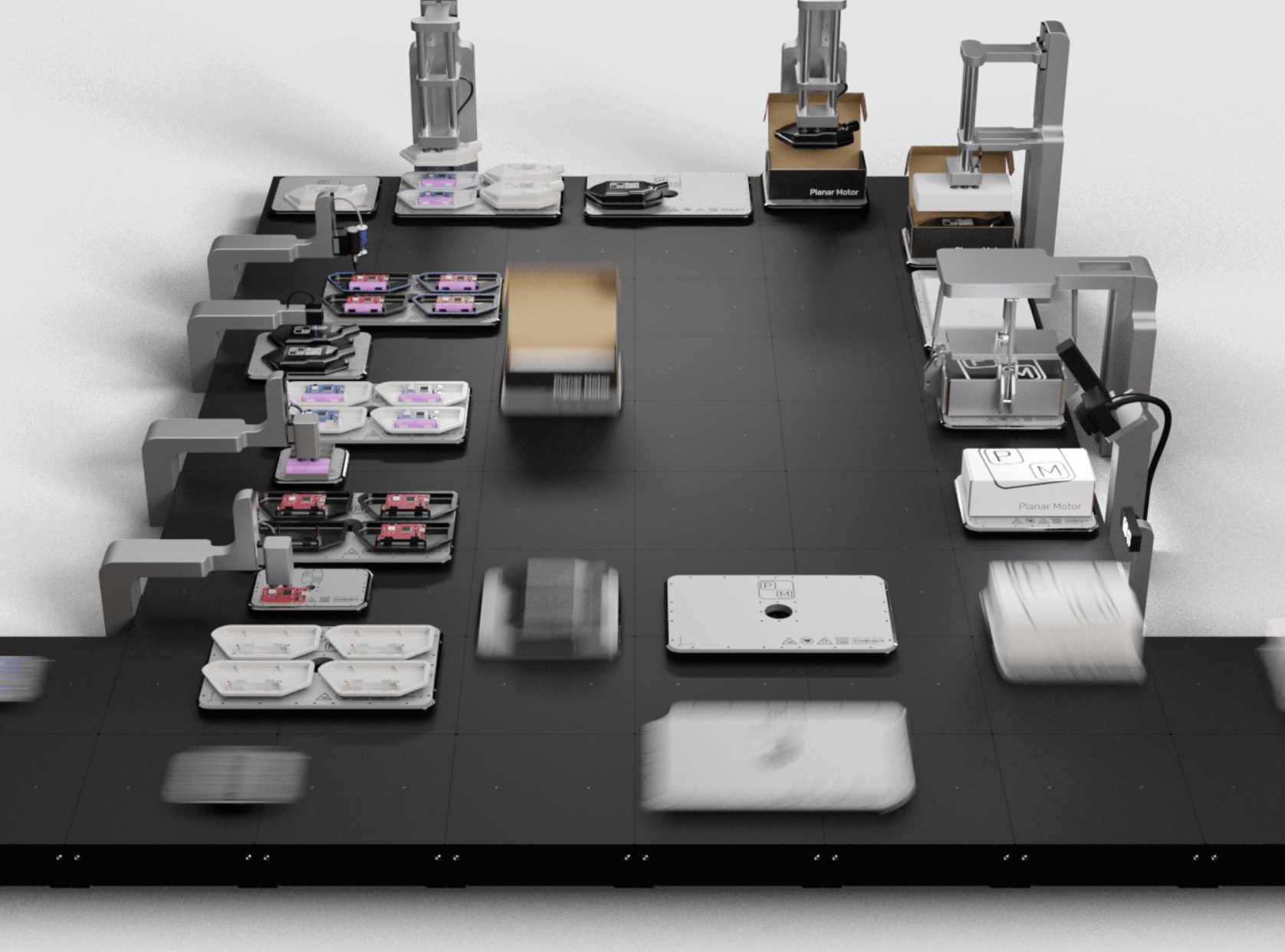 A linear motor is like a rotary motor that has been "unrolled" such that the stator and rotor are parallel, and a planar motor is like a linear motor with control along two dimensions. Flat pallets outfitted with permanent magnets are whizzed around in all directions on a cushion of air thanks to arrays of coils underneath. This technology has been around for a long time but seems to have only recently entered industrial automation (perhaps catalyzed by some recently expired patents). The leader in this space is Planar Motor, with its 6-DOF conveyor tiles which can be configured into any layout. It has a repeatability of up to 1 micron, and the pan/tilt/yaw control allows for some impressive tricks like turning, shaking, tipping, and spinning. These systems may give gantry-based liquid handling robots a run for their money in the coming years.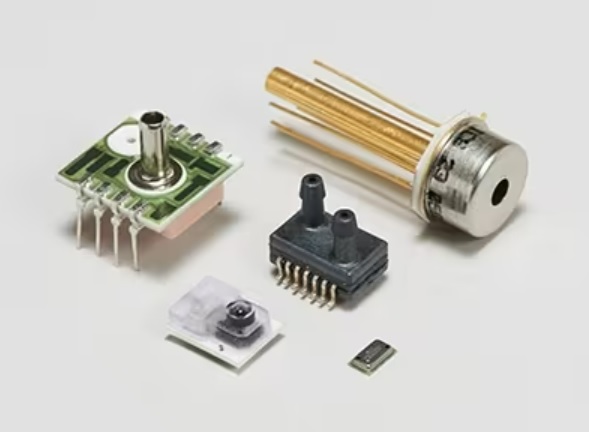 TE Connectivity is primarily known for, well, connectors. This $40B company traces its history back to WWII, when it supplied solderless electrical connectors to aircraft manufacturers. In recent years, TE has diversified its portfolio substantially and has made a series of strategic acquisitions. I was particularly impressed with the bredth of its sensor catalog, which now includes a wide range of impressively tiny MEMS transducers for pretty much any physical parameter imaginable. No doubt, these sensors will continue to find new homes in future medical and life science products. TE also recently acquired three contract design firms in the medical device industry, including our friends at
Toolbox Medical Innovations
, easily the most capable IVD design and clinical research firm around.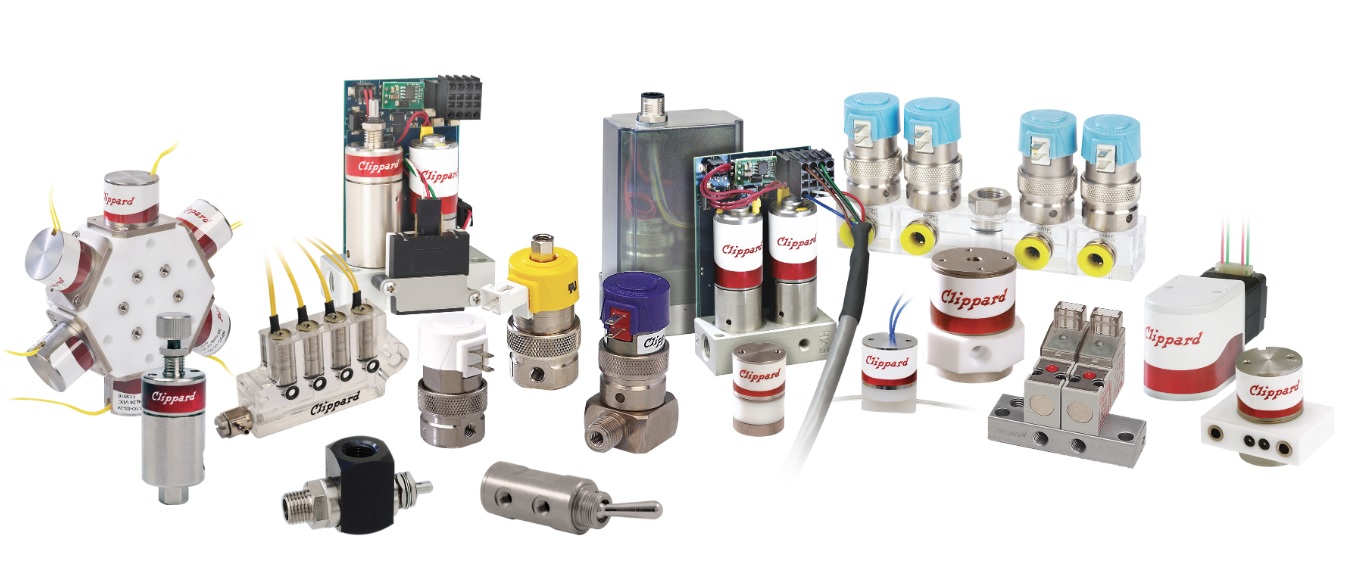 Clippard is a 75-year-old independent American manufacturer producing OEM products in a very competitive industry. That right there is an achievement. But what really caught my eye was their expansive catalog of innovative miniature valving, pressure control, and flow control components. If you're designing products that move fluids and gasses around, Clippard is a great resource because they cover most of the kinds of valving solutions you'll need and they have a lot of helpful design videos and resources on their website. Their miniature valves are also ideal for integrating into microfluidic manifolds.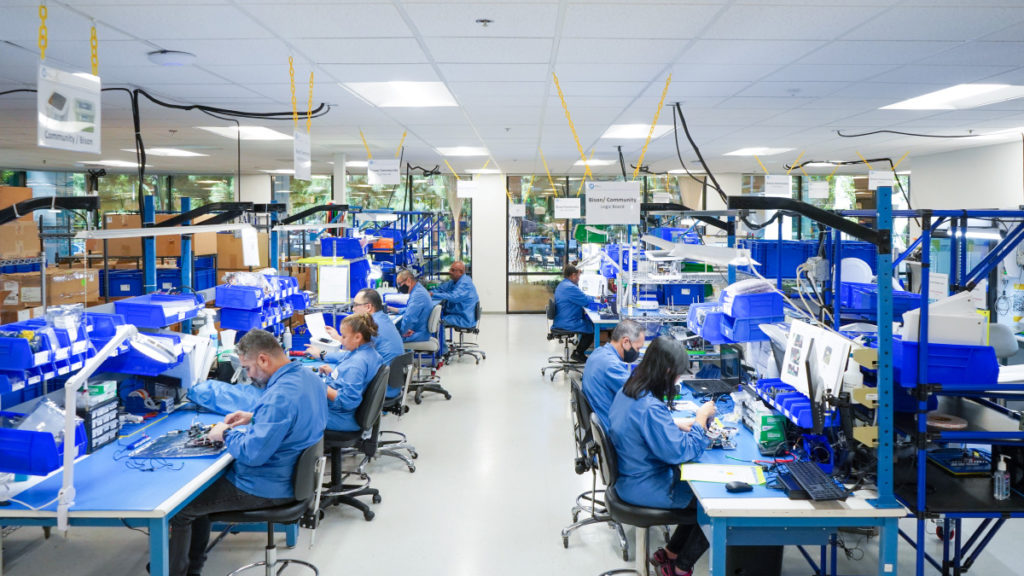 Finally, a shout out to Planet Innovation for inviting me on a tour of their new state-of-the-art, 70,000 sq. ft. ISO 13485 medical device manufacturing facility in Irvine. Planet is an Australian company with a broad range of development capabilities and a history of innovation in cell culture and diagnostics instruments. This new facility combines flexible manufacturing assembly space with wet lab environments for handling reagents and performing biological assays. That combination of expertise is key for manufacturing of many medical products, and it's rare to find it under one roof. I'm excited to see the US manufacturing "reshoring" trend continue (last year, the US added more manufacturing jobs than any time in the last 30 years). As a product designer, having manufacturing located down the road is so valuable. I am sure that Planet will have that full 70,000 sq. ft. buzzing in no time.
Did I miss something? Shoot me a line and let me know what stood out for you.